Summer Camps and Classes
for 2018 will be posted soon.

Below is a sample of the 2017 camps; sign up for our newsletter to get notified when summer camps 2018 are posted.


Our week-long camps are very popular and fill quickly and early. Each camp size is limited to 10 campers. Botttled water is provided - please pack a snack and lunch.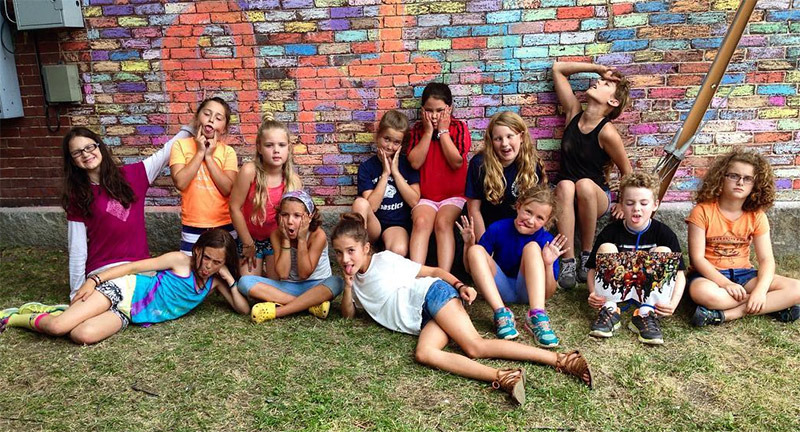 ---
Exploring Tiny
In this camp we will be exploring the world of miniatures. Small sculptures, tiny paintings, little worlds and mini-me inspired art. Big ideas will bloom into good things in small packages!
July 5-7 • 9 a.m.-3 p.m. • $225 •
July 17-21 • Art Camp 2 • Ages 7-13
Go Big!
We will be working large scale in this camp creating grand sized mixed media paintings, sculptures that reach new heights and enormous clay pots. Each student will explore what it takes to go big in art!
July 17-21 • 9 a.m. - 3 p.m. • $295

July 31-Aug 4 • Art Camp 3: Tween Camp • Ages 11-14
PhotoArt
Using photography as a base we will be diving into a world of mixed media art all our own. We will snap and print our own images and transform them into paintings, drawings, sculpture, textile art and more.
July 31-Aug 4 • 9 a.m. -3 p.m. • $295
SUMMER PROGRAM - Five weeks of classes in July/August
KIDS CLASSES
July 3 - August 3
Exploring and process-based learning though positive nurturing teaching styles. All media taught throughout the year including: drawing, painting, printmaking, sculpture, clay, textiles, collage and more.
Kids Art Class· Ages 7-12
Mondays 4:30-6:00 pm• $120 for five weeks, incl materials •
Kids Clay Class • Ages 7-12
Wednesday 4:30-6:00 pm• $120 for five weeks, includes materials •

Tween and Teen Drawing and Painting·11+
Thursday 4:30-6:00 pm • $120 for five weeks, includes materials •
ADULTS
July 3 - August 3
Handbuilding with Clay for Adults and Older Teens
For beginners and advanced students. Handbuilding with clay will include exploration in slab, pinch and coil construction with sessions building on previous classes.
MONDAYS 6:00-8:00 pm • $125 includes all materials: clay, glaze and firings •
Mixed Media for Adults and Older Teens
This class will explore preparing backgrounds, composition, layers, drawn elements and an encyclopedia of playful methods to create exciting beautiful works of art on a variety of surfaces. Some materials supplied – materials list will be supplied at first class.
Wednesdays 6:00-8:00 pm • $125 for five weeks, includes some materials •
Adult Beginning Painting
Want to paint for the first time or begin again? Don't be shy! This class will immerse you in acrylic painting right away. Emphasis on personal style with skill building each week with techniques and tips throughout.
Thursdays 6:00-8:00 pm • $125 for five weeks, materials list provided at first class •
Kids and Teen classes generally include all materials (unless noted otherwise), Adult classes do not include materials. Materials are available online at
Dick Blick Art Materials, amazon
and locally at Michaels in Newington.