Art Together
- art exploration for a child and their favorite adult
Art Together is a great way to unplug and tune into what matters most!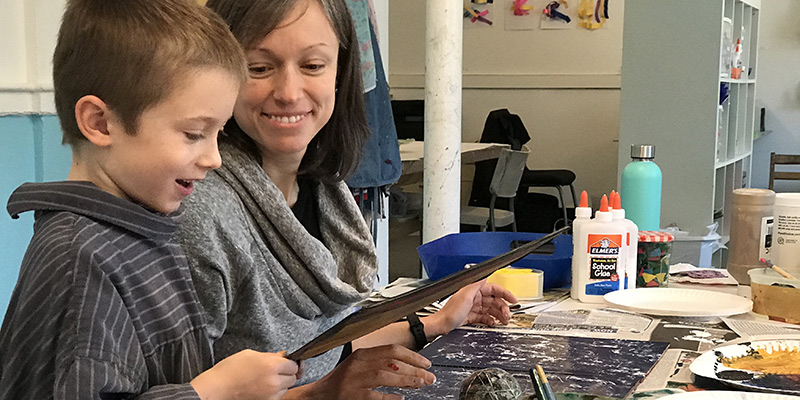 ART TOGETHER

Art Together: Clay Edition!
We will each create beautiful trays with nature based imagery. Each person will create their own tray working side by side. Ages 5 and up for children with their favorite adult!
Parent (or other adult) + Child Workshop -
Saturday May 13, 10:00-11:30am
$50, additional children $25 each. Space is limited - sign up by May 9th
---
What is ART TOGETHER?
Art Together is a series of exciting workshops where we will dive into an art process with a different media freely create individual and/or collaborative works. Each adult can bring one or two children. Everything is included and the workshop is appropriate for ages 6 and up.
Art Together is a side-by-side creative experience for kids or teens
and a favorite adult. Artstream is dedicated to bringing out the
unique style that each person has and making them blossom in a
nurturing environment. Each participant will create their own work
side-by-side unless otherwise noted in the description.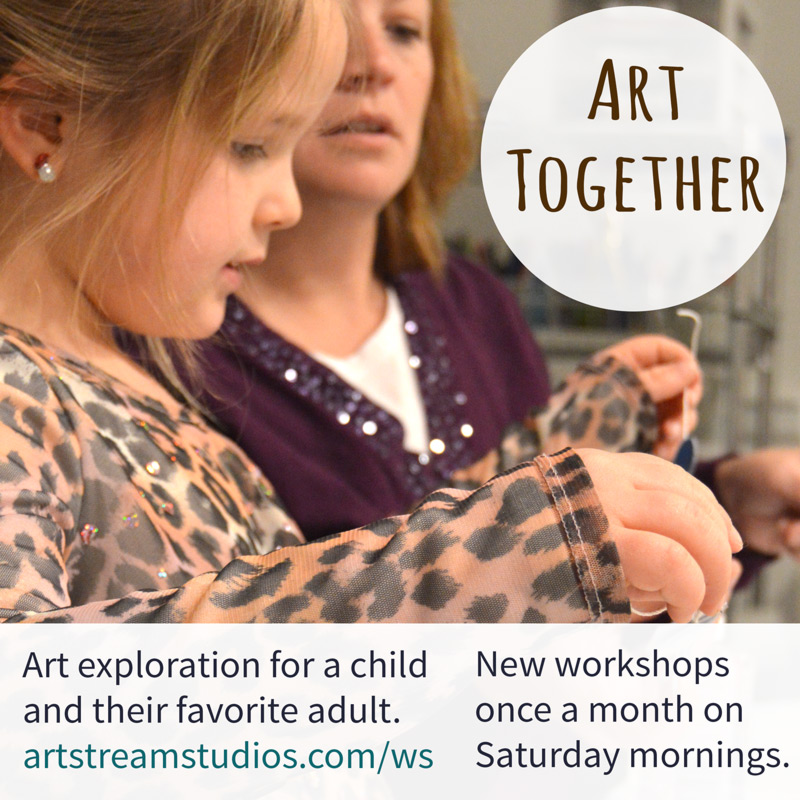 Celebrate with ART
Birthday Art Parties! (or any other occasion)
We host memorable parties for children (or adults - just ask us) in our school's studio.
Stress-free and fun, you bring the cake and ice cream, we do all the rest!
Party for up to 8 Children, Ages 4 and up
Special Art Project for all children they take home that day
$250;
Parties last approximately 2 hours and are usually held on Saturdays (other days may be available) at a variety of times.

We offer a variety of art projects for your child's party: from painting and printmaking to jewelry and handbuilding with clay. We tailor your child's favorite art materials to a memorable birthday party! 8
Art Party for Adults
Paint and sip wine, listen to some tunes and enjoy.
A paint night to relax, have fun and make art!
Every person is different, so we pride ourselves in that your art will not look like the instructor's or your neighbor's piece - we will help bring out your creative style!
Contact us if have a group that wants to get creative
and we can arrange a date and time!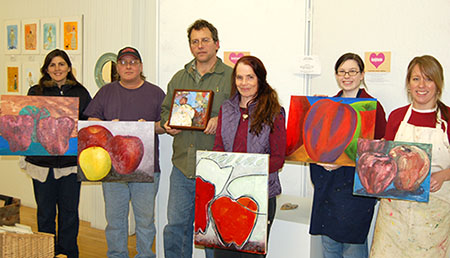 This is a special social evening for adults who want to have a night out making art! Bring friends, family or co-workers to our relaxed art studio and enjoy an evening with an instructor who will take everyone - yes, including absolute beginners - through a fun project step by step. We will serve delicious appetizers and soft drinks, you can BYOB.

No experience is needed and you will go home with a finished piece of artwork which is unique to your style - no cookie cutter projects here!

Each person's unique style will shine through. No experience necessary! Bring a friend and BYOB, we include all supplies, nibbles and soft drinks!

CORPORATE TEAM BUILDING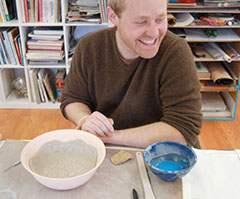 We also specialize in Creativity Team Building Sessions for your business.
The studio space accommodates up to 20 people, but we can also bring the creativity sessions to you! We are ready to set up at your company site and create a memorable creative experience.
Art brings people together.
Art builds community.
Please contact us for more information 603-516-8500
An art workshop also is a great idea for bridal showers or girls night out as well as for a birthday party, as a family activity, and for youth and church groups - just give us a call or email us.



Sign up for our newsletter for the latest events!

If you are looking for a specific class not listed in this brochure please let us know - we will add classes and workshops to our schedule depending on the demand.
Questions? Please call 603.516.8500
Workshops could include
Parent/ Child workshop
Maskmaking
Printmaking without a press!
Printing on cloth
Clay vessels
Cut paper card making
Mixed media paintings
Fabric painting and dyes
Creating with Collage
Drawing
Jewelry Workshops