A note to our community:
We at artstream are deeply saddened by the murders of George Floyd, Breonna Taylor, Ahmaud Arbery, and hundreds of other Americans who have been killed because of their skin color. It's time we all stand up in our communities and support people of color both here at home and in the rest of the country. We want to amplify the voices of those who need it most, of those who have been unheard for so long in their own country. We believe that Black Lives Matter. We are listening, reading and supporting the movement to help make a positive change in the gross inequality for indigenous, brown and black people of our country. There are many resources out there to get started and a good place to start is: http://www.ACLU.org and #BlackLivesMatter
COVID-19 and Summer Camps
We have been watching the corona virus situation closely for the past three months and have come to the decision of not holding the in-person camps. It was an extremely hard decision as things are starting to open up now, however we are not comfortable with the risk and safety to our students, their families and ourselves at this early stage. If you have already registered, you should have received a separate email - please just emailus or feel free to call 603-516-8500.
Summer Classes online
GOOD NEWS: we will be offering a few exciting Zoom online summer classes and workshops for children, teens and adults. We value your support and we will see you in person in our beautiful new studio #217 (see below) at the Upper Mill in September!
SUMMER ART CLASSES ONLINE Schedule ANd SIGN UP HERE
About the classes
About the classes we are offering: Our goal is to create engaging curriculum that doesn't require special materials - rather using simple on-hand household items.
The online classes for kids and adults have been successful. For our Young child class we encourage an adult to create along side and if there is a younger sibling they may join in, too.
How it works
When you register for a class we will set you up an account for you on the online school website artstreamstudios.com/school where you can find specific information information and the video link for your class using Zoom. Zoom runs on computers, laptops, tablets and phones, is easy to use and many people are already familiar with it.
We also have set up a gallery to upload photos of your artwork to share with us and the class.
ART CLASSES for KIDS • TEENS • ADULTS
Join our art classes in painting, drawing, mixed media, clay and more.
About our classes
Most classes are divided into six-week sessions to allow plenty of time for student exploration of the medium in use and completion of work. New lessons each week all year long - no repeats - join anytime!
If you have any questions about which is the right class for you or your children please give us a call at 603.516.8500.
Art Together WORKSHOPS
Art exploration for a child and their favorite adult
Art Together is a series of exciting new workshops at artstream. We will dive into an art process with a different media each month and freely create individual and/or collaborative works. Once a month on Saturday mornings. [more]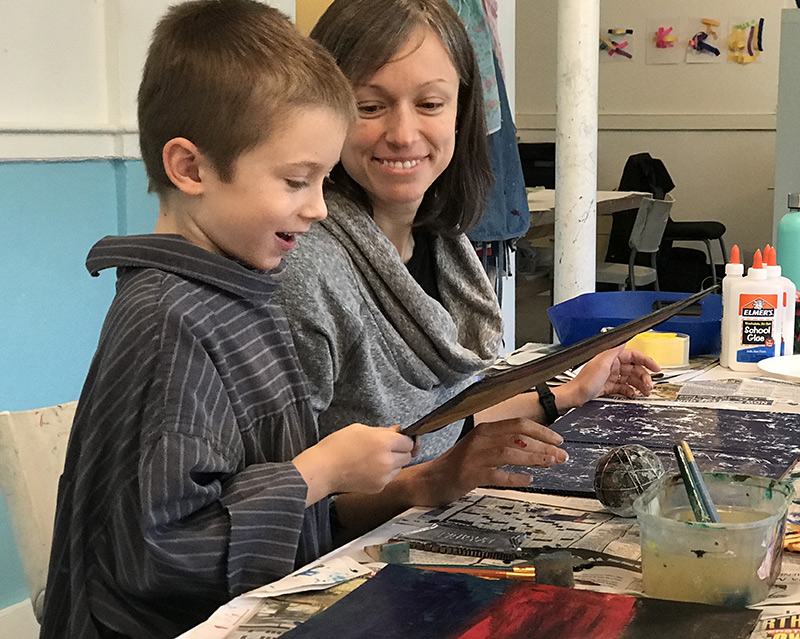 Connect with us
In the Studio at
1 Front St. Suite 217, Rollinsford NH 03869
by appointment only

603.516.8500 · call us
info@artstreamstudios.com

Sign up for our newsletter
Gift Certificates
We offer Gift Certificates in any amount for any of our classes. We can send it via mail or electronically. Just give us a call 603-516-8500 or email us info@artstreamstudios.com.