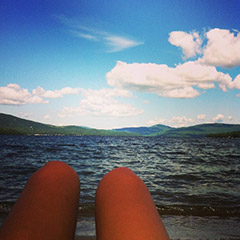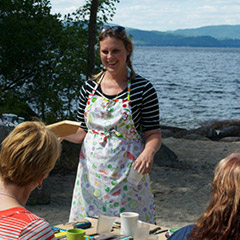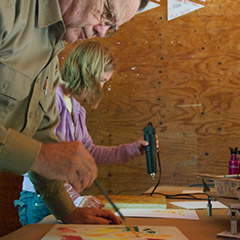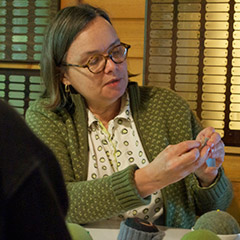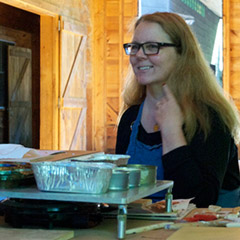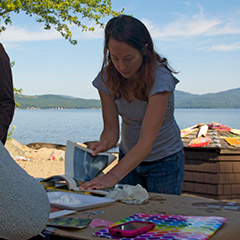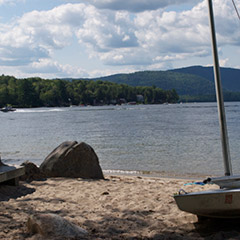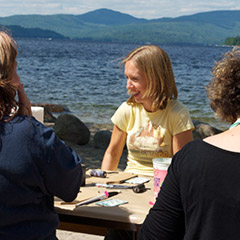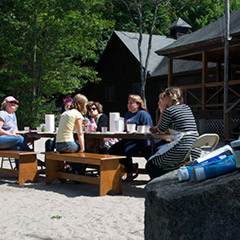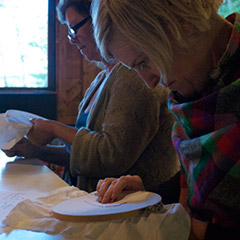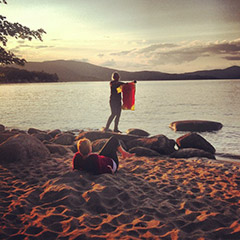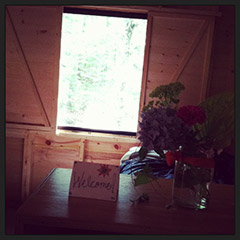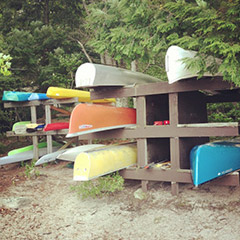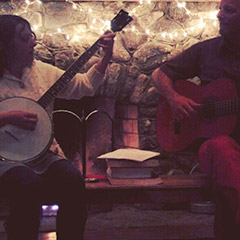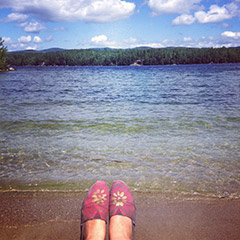 Where is this island?
Mayhew Island is in the south end of pristine Newfound Lake in Bristol, New Hampshire, touted as one of the cleanest lakes in the state. Mayhew Island has some of the finest beaches on the lake to enjoy.
What are the facilities like?
Rustic, campy and comfortable!
Simple like Waldon Pond. Forested beauty all around.
Mayhew is home to an 8-week summer phase of an incredible life-changing program for at-risk boys. Please read more about the program at http://www.mayhew.org and see photos of the island's facilities here.
The island will be vacant except for the ARC staff and campers during the retreat.
The sleeping cabins and Jack Shack are dormitory style living with single beds and screened windows. The cabins will be housing two or up to six campers. The Jack Shack has room for twelve. There are composting toilets and private outdoor showers. August is the perfect month for staying on Mayhew Island. Island temperatures are usually 10 degrees cooler than the mainland which is a welcomed relief for most in August!
Women and men are both invited to participate in the art camp, but the cabins are not co-ed.
Mayhew Island is surrounded by some of the best fresh water swimming available. The clear cool water is perfect for early morning dips, serious swimming and twilight dips. A welcomed pleasure in August!
Who is ARC for?
ARC is open to both men and women who wish to retreat from the world for a moment, slow down the pace and breath new life into their creative process. It's for those who wish to stretch their skill sets, get back to camp again and connect with nature and other like-thinking artfuls in a meaningful way.
What is included in the price?
The total price for the Art retreat Camp is $1200 and includes six workshops, all art materials, lodging and meals and the boat shuttle to the island on Thursday and back on Sunday.
What do I bring to camp?
ARC is an all inclusive experience. The workshops will have all of your materials waiting for you so you can concentrate on bringing the perfect bathing suit, sneakers, sleeping bag, sheet, flashlight or headlamp and pillow. A yoga mat, refillable waterbottle and any special goodies that you are fond of would be a great addition. Please note: there is no smoking anywhere on the Island at any time. Thank you for understanding.
How do I get to the island?
Bristol, NH is located off of I93 at Exit 23. [Google directions to Mayhew]. An hour from Concord, NH and two hours from Boston, MA
The Manchester, NH Airport (MHT) is about an hour twenty minutes south of Mayhew Island. It is serviced by most major airlines, including Southwest. The Boston Airport, Logan, is about two hours south. There are hourly buses between Boston's Logan Airport, Boston South Station (rail), and Concord, NH (50 mins. south). There are two buses a day between Logan, Boston South Station, and Plymouth, NH (20 mins. from camp). Let us know if you need help from there.
But how do I get to the Island?
Mayhew has a pontoon boat that will shuttle the campers to the island. There is a large parking lot with a small building that has a phone to call the island for a ride. We will meet you there and take you and your gear to the boat. We ask that you bring everything you might want with you for camp, at this time as we will not have the ability to shuttle campers to and from the island except for an emergency. Thank you for understanding!
How many people will attend?
ARC has space for twenty-five campers this year. We have decided to keep our numbers small (just like our classes at artstream!) for a warm, welcoming community experience. Each of the workshops will have small numbers of students so each student's needs will be met.
What is there to do on Mayhew Island during our non-workshop time?
Mayhew Island has walking/hiking trails throughout the beautiful forest and shoreline. There are three beaches for swimming and launching a kayak or canoe (yes, we have some for you) and open areas for a pick up game of kickball or cart wheeling. Most of all it is a quiet respite from the world. There is a library, indoor basketball court for shooting hoops and a dart board as well as plenty of books and board games for time indoors. The natural beauty of the lake and island is breathtaking and will inspire you. In the evenings there are more stars in the sky than most anywhere and a campfire to sing and dance around. And yes - to stay connected, there is wifi too.

What about meals?
The kitchen will be serving simple, fresh, local fare. It's August, so there will be an emphasis on local produce with all meals focusing on vegetarian offerings. Examples: breakfast will include freshly made granola, fruit, yogurt or eggs. Homemade breads and muffins. Lunches of salads, soups and wraps with fruit for dessert. Dinners will include fresh vegetables, stir-fry, lasagnas, and maybe a cook-out camp style! We will offer some meat choices and some vegetarian and gluten free options, too. Beverages will be available all day, including teas and coffees.
Can I come for part of the time?
Not at this time. ARC will be offered to the first twenty-five registered campers only, EXCEPT for our Day-Tripper option on Saturday [more info here].
Can I bunk with my friends?
Yes! Please note any requests for cabin sharing on the registration form. Generally the cabins are not co-ed, we will do our best to accommodate everyone according to their requests.